Main content starts here, tab to start navigating
BULLDOG
Brown Ale 6% ABV, 22 IBUs
This beer is named after the mascot at Mahomet-Seymour High School, our hometown team. We are giving a shout-out to all the alumni who ventured through the halls and poured their hearts out on the many different playing fields in search of victory. This beer goes out to the old-timers, who had a good run in their day, and always have some "great" story of grandeur awaiting in case of any dull moment in the conversation. Bulldog Brown Ale is a smooth, easy drinking beer with multiple flavors. There are hints of caramel, chocolate, and toasted bread, with a mild hop aroma. So take a hint from the JT Walker's Bulldog, sit back, relax, take a load off and enjoy a great beer while you reminisce of the days past.
ORANGE & BLUE
American Wheat Ale 5% ABV, 10 IBUs
The colors orange and blue are synonymous with this area, our local high school and the University of Illinois – Urbana-Champaign. Thus, we wanted to show our pride in everything that is orange and blue. We used traditional Ale yeast and wheat then add a citrus note with orange peel and real blueberries. The smell of blueberry comes through in the nose and adds a bit of tartness, while the beer finishes nicely with a hint of orange peel. The perfect thirst-quencher during those warm weather days or it can be enjoyed any time of year.
HALE TO THE CHIEF
American IPA 7% ABV, 70 IBUs
This is our flagship beer and our pride and joy. Named for the famed Iliniwek Indians that were the original inhabitants to this region of North America. When the French encountered these natives in the 1600s, they discovered a very populous and powerful nation that inhabited much of the Mississippi River valley. The French called this area the "Illinois Country". While the Iliniwek referred to themselves as Inoca, the French called them "ilinwe" or the plural version, "iliniwek", which is a miss-translation of the word "irenweewa", which means "he speaks the ordinary way" referring to the widely spoken Illinois Confederation language.
Many French fur traders and missionaries praised the Iliniwek's fine appearance. Known for their short hair on top that stood straight up with long hair on the sides and in the back that often went down to their shoulders. The Iliniwek also covered themselves in brownish colored tattoos of various geometric shapes and painted their faces and bodies with red and black paint made from minerals. As an ode to one of their most abundant crops, Hale to the Chief is brewed with portions of corn instead of just barley. Corn is clean, yet sweet. This IPA focuses on a nice hop and malt balance. This beer has all of the bursting flavor and aroma that is expected from an American hopped IPA.
YARD CRUSHER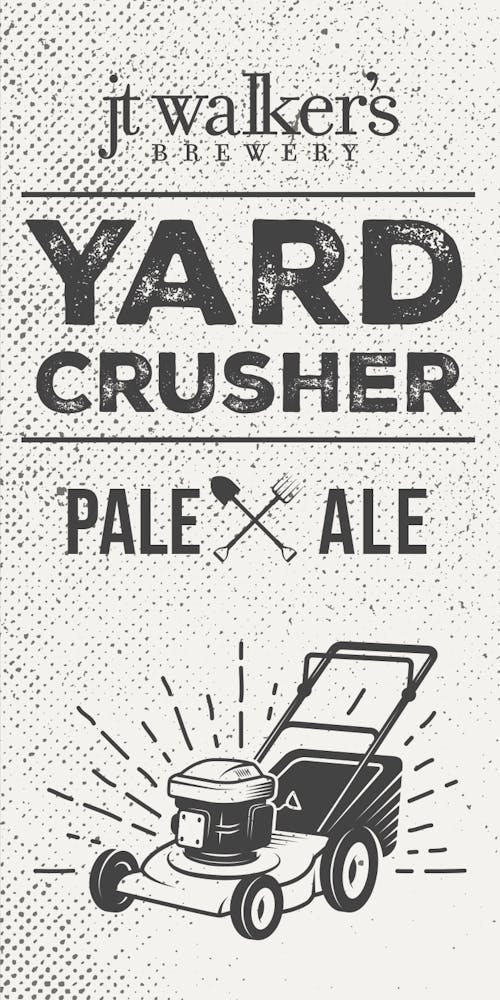 Pale Ale 5.4% ABV, 42 IBUs (Hourglass Pilsner)
Our new spring seasonal is here! The first American Pale Ale we have ever made, it is a light, crisp citrus beer brewed to be crushable while you are mowing the lawn or working outside. American pale malt is abundant along with a healthy portion of Cascade hops.
TAYLOR FIELD
Session IPA 4.8% ABV, 45 IBUs
Owner Justin Taylor's grandfather R.C. "Bud" Taylor built a softball field on some of his farmland in the 1960s. He later added a baseball field next to it for the local Little League. It has been a staple of the community ever since. We wanted to add a staple to our lineup, so we are bringing out our session IPA, brewed with Pale Malt, Goldpils Vienna Malt, cascade hops and mosaic hops. This citrus IPA has slight characteristics of biscuit and toasted notes. Taylor Field Session IPA is perfectly suited for baseball fields across America.
2 DOUGS ARE FRESHER THAN 1
Double East Coast IPA 8.2% ABV, 54 IBUs
When Doug became our new brewmaster, he became our second Doug to grace the brewery. His inaugural beer is a hazy Double East Coast IPA brewed with an abundant amount of Mosaic and Motueka hops, which gives it a powerful peach and pineapple aroma and taste. It's fresh fresh, ya'll!
LAKE OF THE WOODS
Wheat Ale 4.8% ABV, 17 IBUs
This seasonal wheat ale changes every year depending on creative interests. We've done a traditional wheat with chamomile and orange peel. This year (2019) we used a healthy amount of boysenberries. However you prefer to spend your summer, just make sure you wash it down with a great beer, for a great cause. Cheers to summer!
SOUR SERIES VOLUME 2: PLUM
Plum Sour 7% ABV, 10 IBUs
Starting with a saison base, we aged this sour ale in a combination of red and white wine barrels to naturally ferment. Afterwards, we introduced plum puree and let this ale naturally ferment, and then carbonate in bottles and kegs.
ORSATTI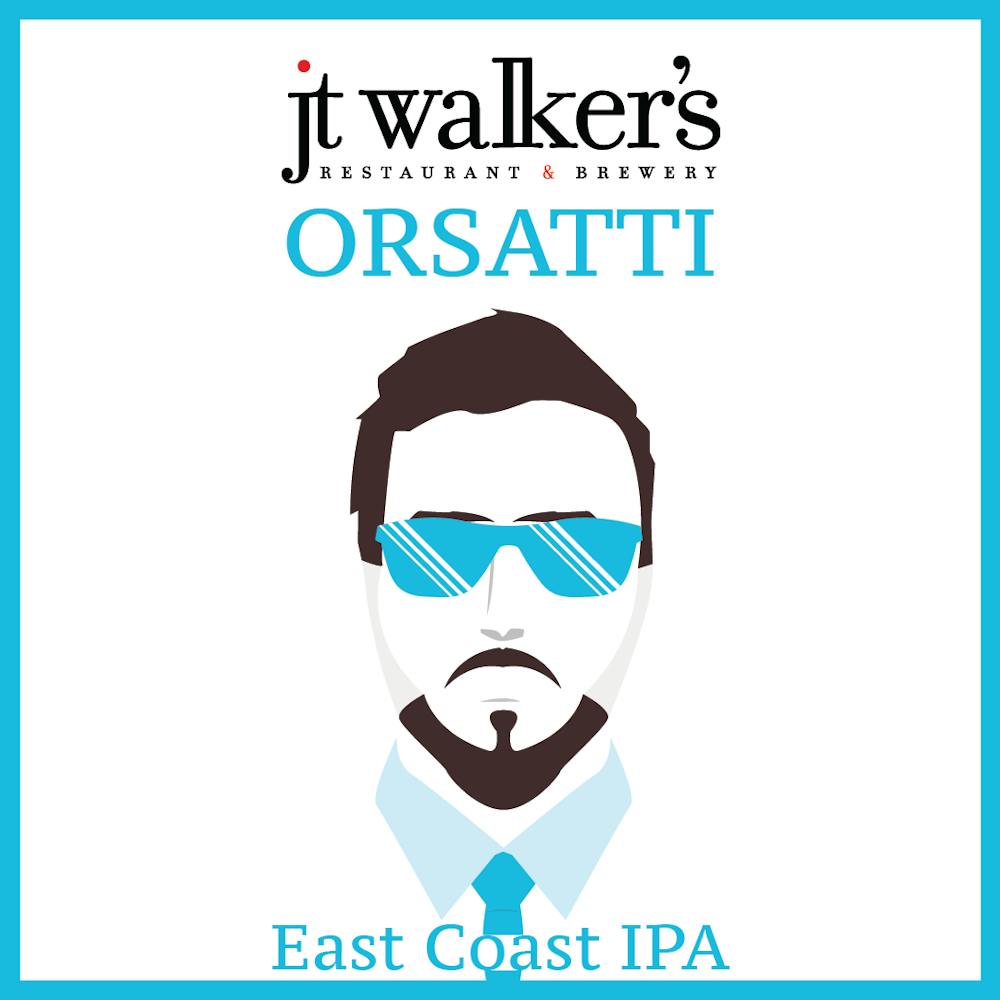 East Coast IPA 6% ABV, 55 IBUs
Owner Justin Taylor used to live on the East Coast, where he met Brandan Orsatti, a hard-nosed kid from Springfield Massachusetts. That young punk grew into a successful businessman in the advertising world in New York City. This East Coast IPA is named for him. It is a little hazy with that IPA punch like the young kids like, but it has flavors of citrus, tropical fruits and berries for the refined New York palate. Brewed with Mosaic, Falconer's Flight and Bravo hops, this beer will make any businessman throw on some shades, roll up his sleeves and loosen his tie and call it a day.
BREWER IN THE AMBULANCE VOL. 2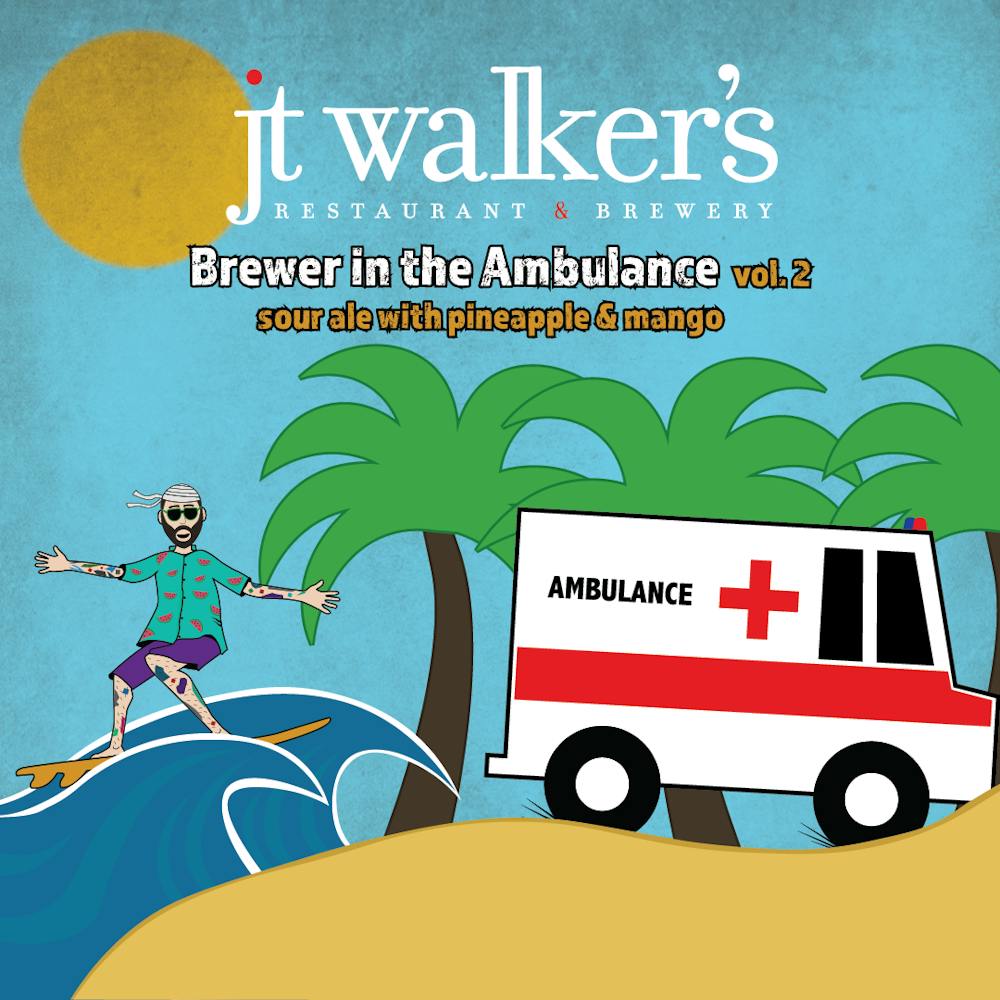 Pineapple Mango Sour 6% ABV, 0 IBUs
Doug is back and this time he's surfing the waves. In the full Summer spirit, we brewed up a second batch of our Brewer in the Ambulance, and replaced the blackberries and raspberries with mango and pineapple. A subtle tartness accompanies this radical fruit ale that'll have you hanging ten.